KCC Paint Water Based Acrylic Wall Sealer Koresil 100/400 Cat Undercoat Dinding Putih
Price

RM25.00 - RM80.00

Product SKU
Koresil 400
Brand
KCC PAINT
Size (L x W x H)
10.5 cm x 12.5 cm x 14.6 cm
Availability
In Stock
Shipping Fee
Size
Quantity
Description
Highlight
Special Features:-
Surface Preparation:
New concrete should be allowed to dry until moisture content is below 12% as measured with protimeter, which usually takes about 2-4 weeks after plastering subject to weather conditions . The presence of form release agents and laitance deposits on new plastering must be considered and thoroughly removed before painting. All dirt, algae, fungus, loose paint films etc, on the old substrate can be removed by high pressure water jet cleaning. Apply KCC fungicidal solution on area infested with algae and/or fungus. All cracks and minor surfaces damage shall be repaired with appropriate sealant or putty and allowed to dry prior to painting.


Description Of KCC Paint Water Based Acrylic Wall Sealer Koresil 100 / 400
Features:-
~ 1 Litre and 5 Litre available
~ Interior & Exterior
~Good Adhesion
~Easy Application
~Seals Chalky / Powdery Surfaces
~Good "Hiding" Opacity
~Roll On
~Brush On
~1-2Hours Recoating
~Water Base
~Stir Well
~Made In Malaysia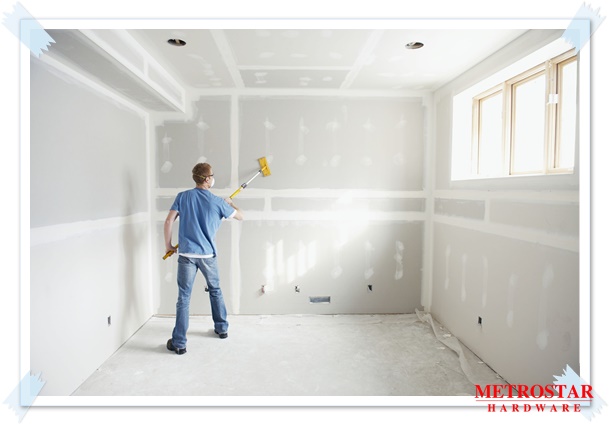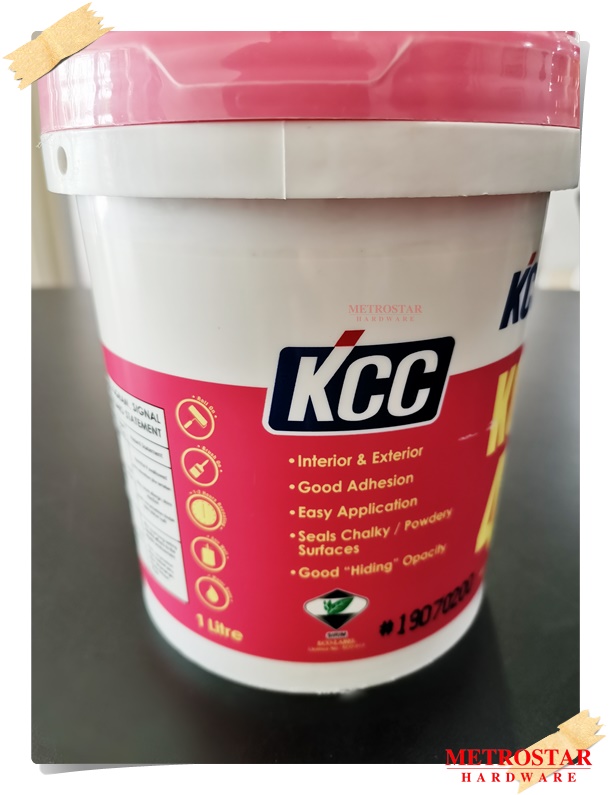 #metrostarhardware #hardwarepenang #readystockhardware #KCCbrand #penanghardware #bayanbaru #malaysiashipping #readystockmalaysia #KCCpenang #KCCPaintWaterBasedAcrylicWallSealerKoresil400malaysia #KCCPaintWaterBasedAcrylicWallSealerKoresil400
#KCCPaintWaterBasedAcrylicWallSealerKoresil400readystockpenangbayanbarumalaysia #KCCPaintWaterBasedAcrylicWallSealerKoresil400penangmalaysia
Visit us at:
https://www.metrostarhardware.com/
https://www.facebook.com/metrostarhardwarepenang/
Reviews (0)
view all
back
What's in the box
1x KCC Paint Water Based Acrylic Wall Sealer Koresil
Super-permeable crystallized waterproofing
QL-Concrete 1 is a super-permeable crystallized waterproofing agent which incorporates nano-scale inorganic silicate for concrete curing, repairing and strengthening. It is a new patented technology product developed by QingLong Company for water seepage control.
QL- Exterior Wall Transparent Waterproof Coating
QL- Exterior Wall Transparent Waterproof Coating is a flexible, transparent and colourless polymer product, which is produced by combining special polymer emulsion, styrene-butadiene rubber polymer modifier, surfactant and plasticizer